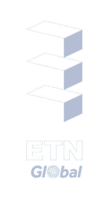 Carbon Trading: EU ETS Updates
Carbon trading: EU ETS updates
Auctioning
The European Commission (EC) proposed changes to the EU Emissions Trading Scheme (ETS) regarding the timing of auctions of emission allowances, following the low carbon price and therefore reduced potential to drive low-carbon technology investments. The EC would like postpone or 'back-load' some auction volume from 2013-2015 towards the end of phase 3, to ensure the orderly functioning of the carbon market.
Later this year the EC will present a first report on the functioning of the European carbon market, offering an opportunity to launch a thorough debate on what structural measures might be needed to address the challenges in the EU ETS.
Temporary free allocation
From the start of the third phase of the EU ETS (2013-2020) allowances should no longer be granted for free to power plants, which would instead have to buy all their allowances through auctions (or on the secondary market). However, to help modernise their electricity sector, 10 new Member States were given the option of gaining temporary exemptions from the 'full auctioning' rule and continuing to allocate a limited number of emission allowances to power plants for free until 2019.
The main motivation of the Member States which asked for this provision has been a desire to prevent too sharp increases in electricity prices for households. Another reason was to help the power sector in these countries cope more easily with the costs of making the transition to less carbon-intensive electricity generation. With the exception of Latvia and Malta, in September 2011 all eligible Member States submitted applications for clearance to allocate a limited number of allowances to power plants for free beyond this year in order to finance investments in the energy system.