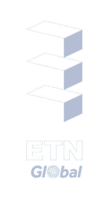 Carbon Capture And Storage Project Delays In Europe
Carbon Capture and Storage (CCS) in Europe and globally is facing challenges, with many projects being delayed. In 2008 Zero Emissions Platform (ZEP), the advisory body on CCS to the European Commission (EC), predicted that 11-12 demonstration plants would be required, but today a maximum of 6 are foreseen. A 7-12 billion euro funding gap was expected, while to date only 3-4 billion euro has been secured; it was predicted that demonstration plants would be operational by 2015, however the current outlook is either 2016 or 2017.
It is clear that, with the continued commitment to reducing greenhouse gases in the EU and worldwide, and considering the problems experienced with renewable energy sources and nuclear power, CCS will be vital in the future. However, the economic and financial crisis has forced other issues to the top of the political agenda. Moreover, EU Member States have failed to attend to regulatory and financial initiatives, further hindering the process; for example, only 12 of 27 Member States transposed the EU's CCS Directive into their national legislation by the June 2011 deadline.