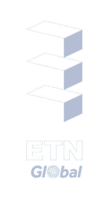 Call For Papers: 8th International Gas Turbine Conference
The Call for Papers for the 8th IGTC-2016 has been published. The deadline to submit abstracts is 13 November 2015.
Review Papers giving a comprehensive technology overview of the past two years or Case Study Papers describing recent experiences as well as Technical Papers describing technology advances and innovative solutions are welcome in the following technical areas:
Flexible Operation & Fuel Flexibility
Materials
Plant and System Integration
Turbomachinery
Power Generation Operator Priorities
Manufacturing and Repair
Oil & Gas Operator Priorities
Combustion
The International Gas Turbine Conference is organised biennially and aims to raise the awareness of gas turbine (GT) technology development needs "" from both oil & gas and power generation operators' perspectives – and to provide the opportunity to meet and exchange ideas with policy makers and GT experts from the whole value chain attending from Europe, North America, Middle East, and Asia. The conference will highlight the energy market outlook in Europe and in key markets globally, as well as to present and discuss on-going R&D activities on flexible, efficient and environmentally sound gas turbines.
fileadmin/03_EVENTS_AND_ACTIVITIES/IGTC/IGTC16/Call_for_Paper/Call_for_Papers_IGTC-16_extension.pdf