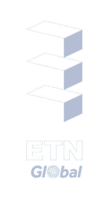 British Government Introduces Major Energy Reforms
The British Government has set out major reforms to the UK energy sector in its draft energy bill.
The reforms will give the government considerable powers to intervene in the energy market and will grant low-carbon electricity generators a fixed price for their energy. According to the government, that price will be higher than the price electricity generators would receive on the open market, creating a "capacity market" which will ensure a reliable supply of power in the UK.
Under the reforms, a minimum price will be set for carbon dioxide emissions, and an emissions performance standard will be established. The new draft energy bill will also introduce long-term contracts that pay a steady rate of return for energy over the lifetime of new low-carbon generators. This measure has been introduced to overcome the high capital cost of building power plants.
The UK's Secretary of State for Energy, Ed Davey, said the reforms will help incentivise investment in low-carbon technologies, with £110bn in private-sector investment currently required. According to Davey, the government's analysis showed that the reforms will ensure that consumers' energy bills would rise by less than they would otherwise over the next 20 years.
For more information on the UK government's energy reforms, please click here.
To view the draft energy bill, please click here.