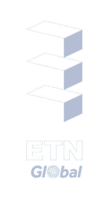 BP Publishes Energy Outlook 2030
BP has published its annual energy forecast, the BP Energy Outlook 2030, in which the oil and gas giant outlines its view on shifting patterns in global energy over the coming decades.
According to the BP report, global energy demand will continue to grow over the next twenty years, a result of population and economic growth, largely occurring in non-OECD nations. Energy demand will, however, grow at an ever decreasing rate as we move towards 2030, according the report. The report also predicts an increased role for gas and renewables at the expense of coal and oil.
Energy produced by wind, solar and other renewable sources will grow significantly until 2030, according to BP, but the "clean-energy" sector is nonetheless predicted to account for only a small fraction of total output.
In the report, BP CEO Bob Dudley asserted his belief that fossil fuels will continue to play a "critical role" in the world's energy mix, despite the rapid growth of renewable energy sources. The reports foresees that by 2030, fossil fuels will still make up as much as 81 per cent of world energy needs.
BP predicts that the United States could become almost totally energy self-sufficient by 2030, owing to the growth of unconventional energy supply, turning the current energy deficit in the U.S. into a "small surplus" by 2030. BP predicts that shale gas and coal bed methane will account for almost two thirds of US energy production by 2030. Meanwhile, Asia is predicted to become increasingly dependent on Middle Eastern oil. Europe will also remain dependant on Russia and former Soviet Union countries for the supply of natural gas, according to BP.

The Future of Gas
According to the 2030 Outlook, natural gas will be the fastest growing fossil fuel globally, with an estimated annual growth of 2.1%. Non-OECD nations are predicted to account for 80% of global gas demand growth.
Current proven gas reserves are sufficient for 59 years of production at current levels, according to BP. However, it estimates that "unconventionals" could as much as double this estimate. BP states that LNG represents a growing share of gas supply and predicts that global LNG supply will grow by 4.5% annually up to 2030, more than twice as fast as total global gas production (2.1%). It projects that LNG will contribute 25% of global supply growth from 2010 to 2030.
Shale gas and coal bed methane (CBM) is projected to account for 63% of North American production by 2030. BP asserts that outside North America, where these "unconventionals" are in their infancy, they are also likely to play a growing role in the long-term "as current technical and regulatory hurdles recede." In Europe, however, BP states that it does not expect major unconventional production before 2020.