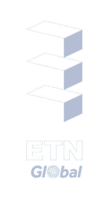 Agreement Reached On The EU's Energy Efficiency Directive
After a final round of discussions, the European Parliament, Commission and Council have reached a deal on the EU's Energy Efficiency Directive (EED), a piece of legislation widely regarded as the most important tool in achieving the EU's self-imposed energy reduction targets.
Binding measures will be set across the 27-member states to enforce energy savings for the first time. The agreement will require governments and utilities to improve energy efficiency and lower the EU's consumption of fuel.
However, the initial purpose of the EED, the introduction of binding targets to help the EU make 20% energy savings by 2020, has not been achieved. Instead, it is now said to be more likely that the EU achieve roughly 15% savings in energy, excluding transport. Nevertheless, without the EED, the EU was expected to meet only about half of the initial 20% target.
Energy Commissioner, Gunther Oettinger, described the agreement as a "major step forward" and claimed that the introduction of the new legislation would create further growth and jobs.
Denmark, which has held the rotating EU presidency since January, had made energy efficiency a priority, with backing from the Commission. According to the Danish Presidency, the introduction of the EED will save the European economy 44 billion euros in fuel expenditure and investments in energy generation and distribution. The European Commission has said the EED will increase the EU's GDP by 34 billion euros in 2020, and create 400,000 jobs. The many critics of the EED, however, have claimed that the legislation will have a significant negative impact on economic growth.
The agreement will now be sent for final approval from ministers and the European Parliament.
For more information on the EED agreement, please click here.
For more information on the discussions over the EED, please click here.