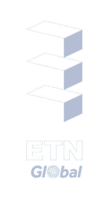 2030 Climate And Energy Package Agreed By Member States
During the last EU Council meeting, held on 23-24 October in Brussels, Member States agreed on the 2030 Package, covering Greenhouse Gas (GHG) emissions reduction, energy efficiency, renewable energy, interconnections and the Emissions Trading System (ETS). Central and Eastern European countries, led by Poland, succeeded in getting financial concessions in return for signing up to the package.
By setting its level of climate ambition for 2030, the EU will be able to engage actively in the negotiations on a new international climate agreement, to be held in Paris in December 2015.
The main targets agreed during the European Council are:
At least a 40% emissions reduction from 1990 levels by 2030 (nationally binding)
At least a 27% energy efficiency increase by 2030 (binding only at EU level)
At least a 27% renewable energy share by 2030 (binding only at EU level)
15% increased energy interconnections between Member States by 2030 (binding only at EU level)
For more information, please click here.