9th International Gas Turbine Conference – The Future of Gas Turbine Technology

ABOUT IGTC-18

The International Gas Turbine Conference is a well-established and renowned biennial conference, organised by ETN, representing the whole gas turbine community. Its objective is to raise the awareness of gas turbine (GT) and turbomachinery technology development needs – from oil & gas, power generation and industrial operators' perspectives – and to explore and exchange ideas with GT experts from the whole value chain attending from all continents. It also provides the opportunity to meet and discuss with policy makers the role of gas turbines in future energy scenarios. The conference will highlight the energy market outlook in Europe and in key markets globally, as well as to present and disseminate current R&D activities and latest achievements for flexible, efficient, reliable and environmentally sound gas turbine technology.
The keynote sessions and panel discussions will address critical issues related to climate change mitigation in the energy transition to a low carbon and carbon neutral society. Special attention will be given to increased operational flexibility, fuel flexibility, retaining reliability and lower emissions for both single cycle and combined cycle operation. Energy policies that set boundary conditions and initiatives for GT technology development in Europe and globally will be presented, followed by panel discussions with distinguished experts and high level policy makers.
In parallel technical sessions, critical research and development activities necessary for the advancement of GT technology, from operational, environmental and cost perspectives will be addressed. Recent GT technology and new, innovative solutions will be presented. The technical sessions will combine research initiatives, case studies and reports of real case applications, with the aim to give a balanced view of current developments and future needs for research in GT applications.
REGISTRATION
Secure your place by registering for IGTC-18 through our new event registration platform.
PROGRAMME
The conference will highlight the role of gas turbine technology and development opportunities, both in the transition to a lower-carbon energy system, as well as in a carbon-neutral energy scenario, addressing the following questions:
How can gas turbine technology in a wider system approach help to meet the energy and climate targets for 2030 and 2050?
How can we make gas turbine technology more competitive to accelerate the switch of the remaining conventional electricity generation to low-carbon fuels?
How can we reduce OPEX and our emission footprint without compromising safety?
How do decarbonisation, digitalisation and decentralisation affect the gas turbine sector?
Are we doing enough to ensure cost-effective low-carbon and carbon neutral solutions in the market when required?
The final conference programme is now available here.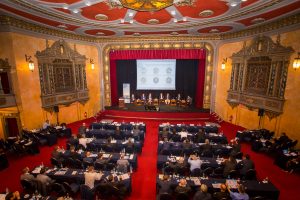 CONFERENCE VENUE – LE PLAZA HOTEL, BRUSSELS
The conference will take place at Le Plaza Hotel:
Boulevard Adolphe Max 118-126, 1000 Bruxelles
Tel: +32 2 278 01 00, email: reservations@leplaza.be
GALA DINNER
IGTC-18 Gala dinner will be organised on 10 October 2018 at Centre Belge de la Bande Dessinée – Belgian Comics Art Museum, located in a prestigious Art Nouveau style building in Brussels city centre, designed by the Belgian architect Victor Horta.
HIGH-LEVEL USER MEETING
ETN's High-level User meeting will be held on 9 October 2018 in Brussels. This invitation-only meeting will take place in the premises of ETN.
ACCOMMODATION – LE PLAZA HOTEL
The conference hotel has still some rooms available. You can contact Le Plaza Hotel at reservations@leplaza.be to check their availability and prices.
SPONSORS
This conference provides an exclusive opportunity for your company to show your role in the Future of Gas Turbine Technology and showcase how you can meet the future requirements of the global user community. To see the available opportunities for sponsorship please click here. For any questions, please contact Noora Kilpinen: nk@etn.global
IGTC-18 GOLD SPONSOR

IGTC-18 SILVER SPONSOR

IGTC-18 EXHIBITORS




IGTC-18 MEDIA PARTNER

TRANSPORT
Brussels Airlines flights Europe and Africa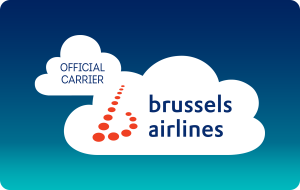 Brussels Airlines is pleased to be the Preferred Carrier for the IGTC-18 and extends 10% discount on available return economy & business fares from Europe, Russia, Israel & Africa. Book your flight using the box below to receive your discount.
Discounted travel with Lufthansa Group Partner Airlines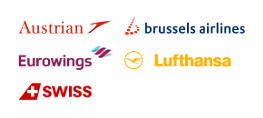 Lufthansa Group Partner Airlines offer a comprehensive global route network linking major cities around the world. To make a reservation, please click on www.lh.com/event-flight-booking and enter the access code BEZJXRN in the "Offer for discounted flights" area. This will open an online booking platform that will automatically calculate the discount offered or provide you with an even better offer if another promotional fare is available. NOTE: Pop-ups must be enabled otherwise the booking platform window will not open.