Annual General Meeting and Workshop 2019
ETN's 15th Annual General Meeting & Workshop will be held on 27-28 March 2019 in Pau, France, hosted by our member Total.

Venue & agenda
The meetings on both days will be held at Total's conference centre in Pau. The agenda can be downloaded here.
Registration
It is still possible to register for the AGM and Workshop by clicking here. Please use your website login credentials to access the registration system (to reset your password, please click here). Registration will close on Friday 22 March.
The attendance fee for the Workshop is 140 euros. If you would like to attend the AGM only, please contact Noora Kilpinen at nk[at]etn.global.
Side meetings
ETN Board and Project Board will meet in Pau in the morning of 27 March. ETN's Micro Gas Turbine (MGT) Working Group will hold a meeting on 28 and 29 March, hosted by Total. If you would like to attend the MGT meeting, please complete the registration here separately.
Site visit
ETN members will have an opportunity to attend an optional site visit to Total's RAID (Remote Assistance, Intervention and Diagnosis) room on 27 March before the official opening of the AGM.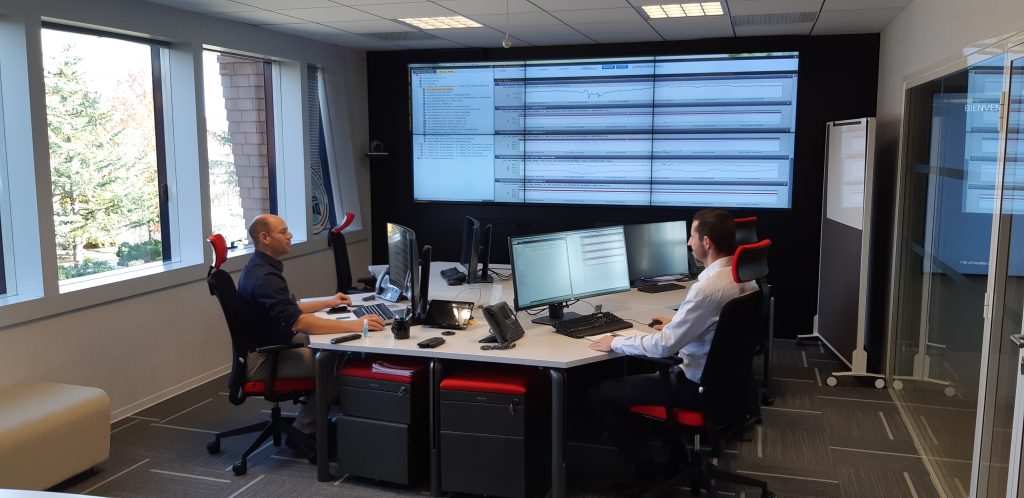 Inaugurated in June 2014, RAID is a digital innovation that enables the remote monitoring of TOTAL's rotating machines from a "super" monitoring room, located in Pau. Specifically, RAID is a remote monitoring center that enables, via the Smart Signal software developed by GE (General Electric), the detection of changing correlated parameters in identified rotating machines at very early stages. The principle is simple: the software has a group of settings for each operating parameter (up to one year data) highlighting potential deviations from preset values. In this way, operators and specialists are notified and can thus implement corrective upfront actions, optimizing equipment downtime and thus minimizing production losses and flaring and increase operational safety.
The following time slots are currently available:
Group 1: 9:00-9:35 (4 places left)
Group 2: 9:40-10:15 (4 places left)
If you would like to attend the site visit, please select the preferred option on the AGM & Workshop registration page or send an email to nk[at]etn.global.
Accommodation
Please note that there are no more rooms available at Parc Beaumont and Villa Navarre hotels.
Transport
Pau Pyrénées Airport is located 13 km from the city centre and has daily flights from Paris (CDG and Orly), Lyon, Nantes and Marseille. Other airports nearby are Biarritz, Bordeaux and Toulouse. Pau can also be reached by train from several cities around France.
Total's Conference Center is located 5km away from Parc Beaumont hotel and 4km from Villa Navarre hotel. Bus service will be organised between the venue and hotels for the afternoon of 27 March and the morning of 28 March.